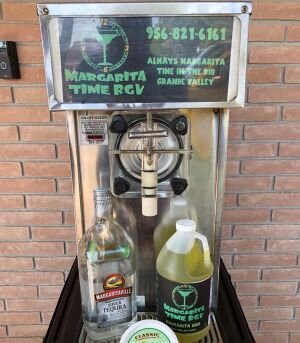 The Grand Fiesta
Outlets: 1 Dedicated Outlet per machine




THE GRAND FIESTA
$280.00
2 frozen drink machines with a skirted table
2 free drink mix concentrates (Mixes are alcohol free). Additional mixes are $25
(No charge for mixes returned unopened)
100 cups
Salt rimmer if needed
The delivery person will demonstrate how to operate
the margarita machine.
No cleaning deposit; when the party is over,
just turn off the machine!
2 separate outlets required

Customer provides water and alcohol

$25 Same day pick up if required at venues.

A fuel fee applies to deliveries outside of Hidalgo County.